InterGate Web Security 'On Premise'
Back to services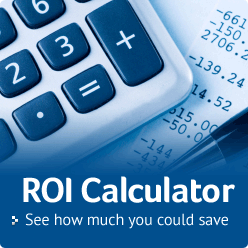 Recommendations
"Vicomsoft InterGate provides a configurable Internet gateway which includes complete control of network protocols and security. A highly commendable package."
i4free.co.nz
Multi-Platform Support
InterGate Web Security Service is available for Mac OSX 10.4 onwards and Microsoft Windows XP, 2003
Category Based Filtering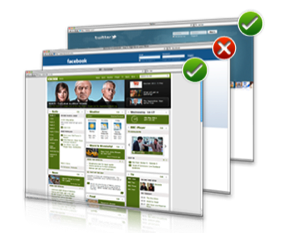 InterGate Web Security contains a master database of 80 categories and over 100 million sites updated on a daily basis, to block or allow access to pre-defined website categories. It automatically checks new sites by accessing a suite of Vicomsoft controlled central servers. Once a web page has been checked, its category is stored in a local cache for future reference. This means that there is no longer any need to download or install large lists of web sites as InterGate Web Security always ensures you have the most up to date information.
User Defined Filtering
There are occasions when a special exception or exclusion needs to be added, and the User Defined filters provide exactly that. In addition, all manner of specialised filtering can be employed by way of the Wild Card filtering, for example prohibiting all .zip downloads with a simple *.zip or prohibiting torrent downloads with *.torrent
Zero Day Threat Protection
InterGate Web Security gives you bulletproof 24x7 threat immunity. Our network of global threat experts employ our rock-solid real-time security technology to identify emerging and blended threats on "Day Zero" - before they strike - and instantly update our Dynamic Threat Database so that your enterprise stays safe.
Protocol Filters
InterGate Web Security blocks traffic outbound to a specific Internet 'port'. This means that complete protocols can be barred simply by adding a single line entry. Applications such as IRC chat, FTP, Telnet etc are supported by protocol filtering.
Scalable for Any Sized Network
InterGate Web Security monitors and filters web traffic utilising pass-by "sniffer" technology. This approach allows the Web Filter to build an accurate picture of network traffic with zero impact on network performance. With this solution, you can protect any size network in any configuration regardless of which firewall or other network servers may be deployed.
Time Controls
Time controls provide the ability to limit Internet access to certain times of the day. There is no need for these times to be continuous. For example, a user could be allowed access to the Internet between 9am and 12pm, then 2pm and 5pm on any weekday.
Intelligent Monitoring and Reporting
InterGate Web Security raises awareness of policy breaches and patterns of abuse. As a result you will be better prepared to prevent breaches of security from ever occurring. This is achieved through intelligent reporting. By having a global view of network activity,
with drillable & configurable reports, you can determine when individuals or groups are demonstrating patterns of behaviour that present unwarranted risk. InterGate Web Security displays in graphic detail all Internet activity by user, group, IP address, protocol, website category and bandwidth usage. It can combine virtually any of these in a custom report that can be viewed at any time for up-to-the-minute network monitoring.
Additional Optional Services
InterGate App Blocker
Utilising deep packet inspection, packet signature and protocol behaviour matching techniques, InterGate App Blocker can block or allow all manner of P2P, chat and anonymiser applications, even those which try to circumvent ordinary firewalls by using tactics such as protocol obfuscation and proxies. Learn more about InterGate App Blocker.