Back to services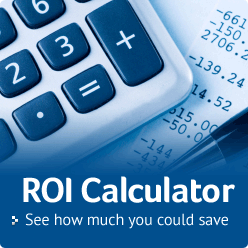 Recommendations
"Thank you all at Vicomsoft for the wonderful essays on your website. They are models of how to make technical subjects clear to a lay reader."
Richard Lanham
Professor Emeritus of English, UCLA
Why is Peer-to-Peer communication is a serious network threat?
Peer-to-Peer networking presents a serious threat in all its forms. These include all types of Instant Messaging, file sharing and Internet telephony. Most users are unaware of the risks posed by these technologies. Even if the apparent use seems innocuous, when sharing music files or video, the user is granting unauthorized access to their computer and its resources to one or more unknown entities.
The concept of peer-to-peer networking is to allow computers to communicate directly with each other, rather than through a central server like a website. Once you have a peer-to-peer application installed, you can allow anyone in the world to copy files from your computer. This can be a single file, an entire directory, or your entire hard-drive. If care is not exercised, your entire hard-drive, including any confidential documents, may be wide-open to anyone in the world.
Why is peer-to-peer file sharing so dangerous?
Illegal, unethical, and immoral - Most of the file sharing activities are focused on illegal, unethical, or immoral activity. Downloading of copyrighted music, copyrighted software, pornographic material, and even child pornography are the most common uses of peer-to-peer file sharing.
Virus - When downloading a shared file, one of the inherent dangers is to unknowingly download a computer virus or Trojan horse onto your computer. These viruses can cause all kinds of problems from erasing all files on the hard drive to the automatic sending of pornographic emails to all of your friends in your mail directory.
Spyware - Applications such as Cydoor, New.net, TopText, SaveNow, Webhancer and OnFlow are a few of the applications that may serve up ad banners and ad messages, or track your Internet surfing habits. If you've noticed that you are getting numerous annoying popup messages, odds are that you may have a Peer-to-peer file-sharing program installed.
Instant Messaging (IM) creates a hole through your network's firewall, and uses it to transport text to another computer somewhere, and to receive text from unknown sources. Most IM communication is unencrypted, therefore should an IM application have a security vulnerability, it would be possible for a remote hacker to gain access to the computer, or send an infected file.
Internet telephony is also viewed as a good thing as it reduces call charges, and therefore avoids scrutiny. However, it uses up large amounts of bandwidth. Worse still, it uses bandwidth not only for the users own voice, but may effectively hijack their computer and use it as a telephone router for other calls. This abuse of bandwidth taxes network resources and costs everyone. Further more, many network administrators do not like the idea of encrypted data running over their network with no idea of the source, destination, or contents.
Additionally, chatting to friends or downloading software, music or videos can lead to lost productivity and legal liability for your organisation.
InterGate App Blocker protects your organisation
InterGate App Blocker protects your organisation from legal liabilities, copyright infringement, malware and bandwidth wastage by blocking access to applications such as:
eDonkey, Emule, Kademlia
BitTorrent, Gnutella, Morpheus
Kazaa, Skype
iChat, AOL Instant Messenger
ICQ, Yahoo Messenger, MSN Messenger
HotSpot Shield, NetShade, SSL proxies
Multi-Platform Support
InterGate App Blocker can be deployed on either Mac OS X or Windows platforms, either in conjunction with InterGate Web Security or as a standalone application.
Intelligent Monitoring and Reporting
InterGate App Blocker raises awareness of policy breaches and patterns of abuse. As a result you will be better prepared to prevent breaches of security from ever occurring. This is achieved through intelligent reporting. By having a global view of network activity, with drillable & configurable reports, you can determine when individuals or groups are demonstrating patterns of behaviour that present unwarranted risk. InterGate App Blocker displays in graphic detail all Internet activity by user, group, IP address, protocol, website category and bandwidth usage. It can combine virtually any of these in a custom report that can be viewed at any time for up-to-the-minute network monitoring.