InterGate Web Security 'In the Cloud'
Back to services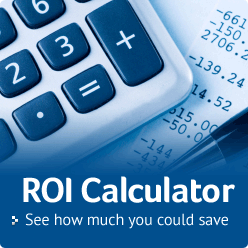 Watch a video demo
Recommendations
"Vicomsoft is the only real game in town if you want a software-based solution to sharing your Internet connection."
practicallynetworked.com
No Hardware. No Software
Because Software-as-a-Service is highly flexible, companies are able to scale services based on their unique needs, thereby helping to manage company growth. InterGate Web Security Service also extends seamless protection to mobile users, providing increased productivity as well as better overall security.
Antivirus, Antispyware & Antiphishing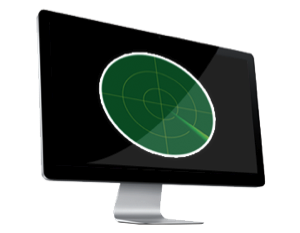 InterGate Web Security Service scans all HTTP and FTP over HTTP requests for malware in the cloud, blocking threats before they ever reach a company's network. Best-of-breed antivirus protection guarantees defence against 100% of known virus threats, and multiple zero-hour heuristic filters protect against new and unknown virus variants. Antispyware protection is powered by the industry's leading antispyware engine, Webroot Spy Sweeper, which protects over 10 million desktops worldwide. Antiphishing detection uses advanced heuristics to identify phishing sites in real-time, ensuring sensitive personal and corporate data remains secure. For complete security, downloaded JavaScript and shellcode is inspected for malicious content/actions in real-time, preventing end-users from becoming infected.
URL & Web Content Filtering
InterGate Web Security Service web content filtering enables companies to enforce Internet use policies, mitigate data loss, protect users from inappropriate content and improve productivity. InterGate Web Security Service filters web content based on web site URL, web application, attachment type, MIME type, file type and file size. Millions of URLs are categorised into 12 main categories and 96 subcategories. This database is continuously updated to ensure accurate and advanced control.
Internet Access Control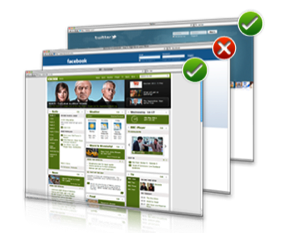 Internet access policies can be set according to group or individual user level and applied by time and location. Administrators can also set web site access to be 'Allowed', 'Blocked' or 'Coached' in order to help inform users and manage Internet use. For even greater filtering control, InterGate Web Security Service provides the ability to create customised URL 'Allow' and 'Deny' lists. Anonymising proxy detection enforces company Internet use policies even when users attempt to access blocked pages through common or custom anonymising proxy sites.
Quota Policy Support
Administrators can easily support and enforce Internet use policies by placing limits on bandwidth consumption, time spent online and number of sites accessed. To help monitor and track Internet use, logs and reports are available to track factors such as daily bandwidth consumed by user and time spent surfing.
Proactive Safe Searching Capabilities
InterGate Web Security Service provides a unique 'Scan Ahead' technology that examines all search engine queries and returns colour-coded search page results based on the requestor's Internet access policy. This feature not only helps enforce Internet use policy, but it also proactively mitigates Internet threats and harmful content. In addition to Scan Ahead, inappropriate thumbnail images are blocked from search engine results by enforcing the Safe Search feature in search engines, protecting users from exposure to inappropriate content.
Roaming User Protection
As an integrated component of the service, InterGate Web Security Service provides seamless authentication and enforcement of company Internet use policies regardless of where an employee is working - whether it's at home, the airport, a hotel or an Internet café. Mobile laptop users can be easily configured to receive automatic and uninterrupted protection even while they are outside their organisation's network. Because the InterGate Web Security Service sits in the cloud, these laptop users can authenticate directly with the service rather than establishing a VPN connection to the corporate network. This roaming user protection helps to improve employee productivity, enhance network security and reduce costs.
Simplified Administration
Manage company Internet use and security policies via an intuitive web-based management console. Administrators can securely access InterGate Web Security Service's powerful rules engine to facilitate user, group and account level access policies. A real-time web traffic summary dashboard displays company web site access by category and popular search terms.
Real-Time Logging & Reporting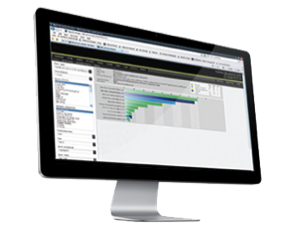 Real-time logs display sites and downloads that users have attempted to access and whether or not they were allowed. With logs accessible for 1 year, administrators can access the historical information they need to generate key metrics. Detailed reports can be run ad-hoc or scheduled, allowing companies to accurately monitor Internet use by viewing graphs on Web traffic trends, top blocked URLs, blocked Malware, bandwidth use and more. Scheduled reports can be set up to be distributed via email to a user, or a list of users, and can contain up to 100 separate charts for maximum visibility into company and user Internet use.
Support for Citrix & Terminal Services
InterGate Web Security Service is the only web security SaaS solution that provides support for Citrix and Terminal Services. This convenient feature further enhances usability and management. All Citrix or Terminal Services users are individually authenticated. Unique policies can be applied to separate users on a single Citrix or Terminal Services server with user activity logged individually.
Fast Deployment & Guaranteed Service Availability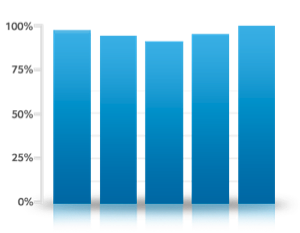 Customer deployment can typically be completed in 24 hours and there are no costly hardware, software or equipment maintenance fees. InterGate Web Security Service also guarantees 99.999% service availability to ensure that customers have consistent, reliable access to a secure web communications environment.