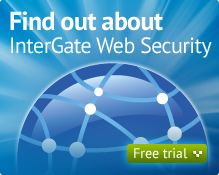 DSL - Part Two
This is the second part of the DSL Q&A that takes a more in-depth technical look at DSL technology. If you are in doubt about any of these topics relating to DSL technology the previous section, Part One provides grounding on this subject.
The alphabet soup of variations that service providers offer include: ADSL, R-ADSL, SDSL, HDSL, VDSL, IDSL and M-SDSL. Each variation is similar in that they operate on existing copper phone lines, however there are key differences among each of the technologies. In finding the technology that best meets your needs, it is important to realize the difference between each one.
Following on in more detail from Part One, this Q&A describes the different variations of DSL technology. Each variation is described in detail and should assist the reader in deciding which variation matches their specific needs. This Q&A also describes the problems associated with the local loop and how they effect what variations of DSL can be deployed in a particular geographical area.
Download the DSL Part Two PDF
Part Two: Questions
1. What Is HDSL?
High-Bit-Rate Digital Subscriber Line (HDSL) was developed in the early 90s as an alternative way to achieve T1 and E1 speeds (1.5 to 2.0 Mbps). The idea was to apply the same line coding technique as was used in ISDN (2B1Q), split the service on two phone lines (four wires), increase the bits per baud rate and reduce the frequency spectrum needed.
The result was an HDSL-based service, specifying loops of up to 12,000ft at a wire thickness of 0.5mm (24 gauge). Subsequently, another line coding technique called Carrierless Amplitude Phase modulation (CAP) was introduced which enabled the use of an even lower range of the frequency spectrum, with less attenuation and longer loop reach. Both ANSI and ETSI's (the American and European standards bodies) HDSL standards committees have endorsed these line codes in technical reports.
HDSL was the earliest variation of DSL to be broadly used. The main characteristic of HDSL is that it is symmetrical (an equal amount of bandwidth is available upstream and downstream). HDSL has proven to be a reliable and cost effective means for providing repeater-less T1 and E1 services over two copper pair loops. As HDSL eliminates the need for repeater equipment and the removal of bridged taps it significantly simplifies the labour and engineering effort to support the service. It also reduces the time, cost, and effort of isolating faults and taking corrective action when a failure does occur.
2. What Is SDSL?
Symmetrical Digital Subscriber Line (SDSL) provides the same amount of bandwidth upstream and downstream. SDSL can achieve an entire T1 or E1 line speed over a single copper pair specifying loops up to 11,000ft at a wire thickness of 0.5mm (24 gauge). SDSL is a single pair implementation of HDSL. The name has become more generic over time and is also used to refer to symmetric service at a variety of rates over a single loop.
In principle, the difference between 4-wire HDSL and 2-wire SDSL systems is loop reach. HDSL systems can operate in lower frequencies than SDSL, resulting in a light loop reach advantage. SDSL uses Carrierless Amplitude Phase modulation (CAP).
3. What Is ADSL?
Asymmetric Digital Subscriber Line (ADSL) takes its name from the comparatively high bandwidth downstream, with low bandwidth upstream. ADSL can achieve data transmission at speeds between 1.5Mbps and 8Mbps over a single copper pair specifying loops up to 18,000ft at a wire thickness of 0.5mm (24 gauge).
In implementing ADSL line coding techniques were an important issue. There are two flavours, Discrete Multitone Modulation (DMT) and Carrierless Amplitude Phase Modulation (CAP). The conclusion is that although CAP is widespread, more and more products are issued with DMT.
ADSL supports applications with "asymmetric" traffic demand such as, web surfing, file downloads and telecommuting. An advantage of ADSL is that it allows users to have telephone conversations and transfer data simultaneously.
4. What Is R-ADSL?
Rate Adaptive Digital Subscriber Line (R-ADSL) technology can automatically adjust the speed of the line by conducting a series of initial tests to determine the maximum speed possible on a particular line. In areas where there is a large variance in the length of the local loop (distance between the service user and the central office), the gauge of the wire, and the condition of the line, it becomes difficult to determine what speeds should be provisioned over each line. Fluctuating conditions such as weather further acts to change the maximum possible throughput on a given line. Since R-ADSL accommodates the maximum speed available across a particular line, much of the effort and/or guesswork can be taken out of provisioning ADSL.
Like ADSL, a key advantage of R-ADSL technology is its ability to allow users to have telephone conversations and transfer data simultaneously over a single copper pair. R-ADSL uses Carrierless Amplitude and Phase modulation (CAP).
5. What Is VDSL?
Very High Bit-rate Digital Subscriber Line (VDSL) provides provision for shorter local loops, perhaps up to 3,000ft with downstream speeds of up to a 52 Mbps. VDSL is the next step up the speed ladder beyond ADSL. However, the price paid for VDSL's increased speed is a shorter distance range. Additionally, VDSL comes in two variants, a "symmetrical" and an "asymmetrical" version.
VDSL technology will provide the final delivery of data over the existing phone line. Over short ranges, the asymmetrical versions of VDSL offers a slower data rate but still proportionately higher than for ADSL.
To date a standard has not yet been agreed on. However, ETSI and ANSI, the European and American standards bodies, are both actively working towards a standard for VDSL.
6. What Is IDSL?
ISDN Digital Subscriber Line (IDSL) permits data transmission at speeds of 128 Kbps over a single copper pair specifying loops up to 18,000 feet at a wire thickness of 0.5mm (24 gauge). IDSL uses the 2B1Q line coding standard for ISDN BRI circuits. Because IDSL uses the same industry-standard line coding technique as ISDN, customers with ISDN BRI terminal adapters can use their current TAs, routers and bridges for connecting to IDSL lines. Any of the commonly used transport protocols such as PPP, MP, MP+ or Frame Relay may be used over the IDSL line, allowing rapid and transparent integration into Internet, remote LAN access and telecommuting. ISDN can be used for data-only applications.
7. What Is M-SDSL?
Multirate Symmetrical Digital Subscriber Line (M-SDSL) builds on single pair SDSL technology. M-SDSL can automatically adjust the speed of the line. It supports eight distinct rates and permits data transmission speeds between 64 Kbps and 128 Kbps specifying loops up to 29,000 ft at a wire thickness of 0.5mm (24 gauge) and stepping down to 15,000 ft at a full 2 Mbps rate. With an autorate ability (similar to R-ADSL), symmetric applications can now be universally deployed. M-SDSL uses Carrierless Amplitude Phase modulation (CAP) modulation.
8. Why Are There So Many Variations Of DSL Technologies?
Different applications require different data rates, and the various DSL technologies deliver those speed variations. For example, HDSL and SDSL deliver services at T1/E1 speeds. R-ADSL can automatically adjust the speed of the line. ADSL can achieve speeds between 1.5Mbps to 8Mbps downstream. IDSL delivers services at 128 Kbps and M-SDSL can support eight distinct rates. Generally speaking, the different variations of DSL technology have been implemented to meet the specific needs of any home users, small and medium size businesses, schools and colleges, and corporate sectors.
9. What Is A CAP And DMT?
Carrierless Amplitude Phase modulation (CAP) and Discrete Multi-Tone modulation (DMT) are two different forms of line coding techniques used with DSL technology. The main difference between these two line coding methods is in determining the optimum speed between the central office and the service user over a single copper pair. CAP treats the entire frequency spectrum as a single channel and optimizes the data rate while DMT divides it into 256 sub-channels and optimizes the data rate for each sub-channel. CAP has been tested longer than DMT, but DMT has been accepted as the standard by ANSI and ETSI.
10. Are There Any Other Line Coding Techniques Used To Support DSL And Why Are CAP And DMT The Most Popular?
There are some instances where vendors have developed DSL products using line coding techniques other than CAP or DMT. However, these examples are isolated and have not been recognised by the standards organisations.
DSL utilises frequencies above 4,000 Hertz. The use of higher frequencies to support higher speed services also results in shorter loop reach. This is because high frequency signals transmitted over copper loops attenuate energy faster than the lower frequency signals. CAP and DMT use a lower range of frequency spectrum than earlier alternative line coding techniques. They have reduced signal attenuation and enabled desired loop reach to be achieved. That's why CAP and DMT have become the most popular line coding techniques to be used to support DSL technology.
11. Does DSL Support Industry Transmission Standards?
Yes. Formats and bit rates such as T1 (1.544 Mbps) and E1 (2.048 Mbps) are easily transmitted. Since DSL in itself is not a service so much as it is an enabler of high-speed services and applications, the list of existing standards it can accommodate includes POTS, Frame Relay and IP.
12. Where Are The Standards?
A copy of the DSL standards can be obtained from the American National Standards Institute at http://www.ansi.org or the European Telecommunications Standards institute at http://www.etsi.org.
13. Who Are ANSI?
ANSI (American National Standards Institute) is the primary organisation for fostering the development of technology standards in the United States. ANSI works with industry groups and is the U.S. member of the International Organisation for Standardisation (ISO) and the International Electrotechnical Commission (IEC).
14. Why Are Standards Important?
It is important that a standard is achieved because it is a prerequisite to wide-scale DSL deployment. When service providers know there are multiple sources of commercially available standards-based DSL technology, they will open the floodgates to mass-market consumer deployment.
15. Why Has DMT Gained Favour As The Official ANSI Standard for ADSL?
There are two main approaches to ADSL technology, those that incorporate Discrete Multitone Modulation (DMT) and those that are based on an older technique, Carrierless Amplitude Phase Modulation (CAP). In terms of communications speed, bandwidth efficiency, spectral compatibility, performance, robustness, and power consumption, DMT is a better choice than CAP. That's why DMT has been adopted as a standard to the American National Standards Institute (ANSI), the European Telecommunication Standards Institute (ETSI) and the International Telecommunications Union (ITU). As a result, the majority of vendors in the ADSL marketplace are developing DMT technology.
16. Does DSL Share The Same Bandwidth As The POTS?
No. DSL utilises more of the bandwidth on copper phone lines than what is currently used for Plain Old Telephone Service (POTS). By utilising frequencies above 4,000 Hertz, DSL can encode more data to achieve higher data rates than would otherwise be possible in the restricted frequency range of a POTS network. In order to utilise the frequencies above the voice audio spectrum, DSL equipment must be installed on both ends and the copper wire in between must be able to sustain the higher frequencies for the entire route. This means bandwidth limiting devices such as loading coils must be removed before DSL can be provisioned.
17. Does DSL Work Over The Existing Public Switched Telephone Network (PSTN)?
No. DSL is a local loop transmission technology that can be provisioned over the existing local loops, either central office to service user or point-to-point in campus environments. DSL can be optionally configured to operate concurrent with the existing Plain Old Telephone Service (POTS). However, DSL does not traverse the PSTN. DSL-based services are redirected to a high speed backbone network prior to interfacing with the switched network.
18. What Is A DSLAM?
To interconnect multiple DSL users to a high-speed backbone network, the telephone company uses a Digital Subscriber Line Access Multiplexer (DSLAM) located at a central office. A DSLAM, receives signals from multiple customer Digital Subscriber Line (DSL) connections and puts the signals on a high-speed backbone line using multiplexing techniques. Typically, the DSLAM connects to an Asynchronous Transfer Mode line (ATM) that can aggregate data transmission at gigabit data rates. At the other end of each transmission, a DSLAM de-multiplexes the signals and forwards them to appropriate individual DSL connections. Depending on the product, DSLAM multiplexers connect DSL lines with some combination of ATM, frame relay, or IP networks. DSLAM enables a phone company to offer business or homes users the fastest phone line technology (DSL) with the fastest backbone network technology (ATM).
19. What Is A Digital Transceiver Unit (ATU-R)?
An ATU-R is the equipment installed at the service users premises so they can connect to the DSL loop. The connection is typically 10Base-T, V.35, ATM-25, or T1/E1. Multiport device support for voice, data, and/or video is also possible.
ATU-R's are available in a number of different configurations depending upon the specific service being provisioned. In addition to providing basic DSL modem functionality, many ATU-Rs contain additional functionality such as bridging, routing, TDM multiplexing or ATM multiplexing.
20. What Is A Loading Coil And Can They Be Easily Removed?
In the US around 20 percent of local loops have devices called loading coils installed to increase inductance. They carry voice signals further and improve the quality of the voice service, but cause distortion at the higher frequencies used to carry digital information. Since all types of DSL (HDSL, SDSL, ADSL, VDSL) use frequencies well above the voice region, they prohibit the use of DSL technology. This has been the case with T1/E1, ISDN and HDSL deployments over the past few years. Most telephone companies have a process where the loading coil is removed from the line.
21. What Is A Bridged Tap?
A bridged tap is an accidental connection of another loop to the primary loop. It could be an unused copper pair at an intermediate point or an extension of the circuit beyond the service user location. Each bridged tap introduces signal attenuation. In all, the average US local loop has 22 splices in it which adds up to a lot of signal attenuation. Generally speaking, the length of the bridged tap determines the level of signal attenuation.
When telephone companies provision T1 or E1 lines, they must remove all bridged taps. While this may sound like a trivial exercise the opening and closing of cable splices, often makes the process of locating and removing bridged taps a time consuming and therefore costly challenge. DSL eliminates the removal of bridged taps. However the performance of DSL would be better over loops without bridged taps.
22. What Are Binder Groups And Why Are They Important?
A binder group is just a bunch of wires. Telephone companies must consider the type of services been deployed within a binder group. Some services can conflict with each other. This can cause interference between services which can degrade nearby signals.
23. What is Attenuation?
Attenuation is a general term that refers to any reduction in the strength of a signal. As a signal traverses across a cable it becomes weaker the further it travels. Each interconnection (e.g. a bridged tap) also reduces its strength. At some point the signal becomes too weak for the network hardware to interpret reliably. By knowing the level of attenuation (and NEXT) on a particular line, telephone companies can determine what DSL technology can be provisioned on a particular line and how much margin is available to accommodate increased losses due to temperature changes, ageing, etc.
24. What Is Crosstalk?
Crosstalk refers to the noise interference between channels. In the DSL world, the interference between nearby cables can have a negative impact on the performance of the affected cable(s). An example of crosstalk is when you hear another voice in the background when having a telephone conversation.
There are two very different types of crosstalk. Near-End Crosstalk (NEXT) and Far-End Crosstalk (FEXT). NEXT is interference that appears on another pair at the same end of the cable as the source of the interference. FEXT on the other hand is interference that appears on another pair at the opposite or far end of the cable to the source of the interference. NEXT affects any systems that transmit in both directions at once (e.g. echo-cancelling systems), and where it occurs it invariably dominates over FEXT. NEXT can in principle be eliminated by not transmitting in both directions in the same band at the same time, separating the two directions of transmission either into non-overlapping intervals in time or into non-overlapping frequency bands. (e.g. FDM Systems).
If you are concerned about the issues of crosstalk, first research the services that are deployed within a given cable bundle and avoid those services which will provide substantial crosstalk. Most service providers follow design rules that do not use T1 or E1 services in the same cable bundles as DSL-based services. You should expect reductions in loop reach in scenarios where T1 or E1 is provisioned in the same cable bundle as DSL-based services.
25. What Is The Difference Between Echo Cancellation And Frequency Division Multiplexing Systems?
In simplest terms, Echo Cancellation means that the upstream and the downstream signals are sent across the copper pair at the same frequencies, i.e. they overlap, whereas Frequency Division Multiplexing (FDM) sends the upstream and the downstream signals across the copper pair at different frequencies. The advantage of Echo Cancellation is that the signals are both kept at the lowest possible (since cable loss and crosstalk noise both increase with frequency) and therefore achieves greater cable distance for a given data rate. The advantage of FDM systems is that NEXT is eliminated. This is achieved because the system is not receiving in the same range of frequencies in which the adjacent system is transmitting.
In deployments where crosstalking systems are expected to be limited and NEXT is moderate to low, an echo-canceled system may perform better. In other cases where deployments of crosstalking systems are expected to be significant and NEXT is likely to be more dominant, an FDM system may perform better.
26. Why Are Some Variations Of DSL Asymmetric?
Near-end crosstalk (NEXT) is the main reason why some variations of DSL are asymmetric. Cable bundles at the Central Office are receptive to crosstalk as data travels from the far end (the service user). At the far end, there are not so many problems with NEXT and this is why bandwidth from the central office to the service user is greater.
Higher frequencies sustain a greater amount of signal attenuation. For this reason the upstream rate in ADSL is much less than the downstream rate. In the downstream direction, the high frequencies still attenuate, however since most subscribers will not have cable bundles running into their home they have a better chance of avoiding crosstalk.
27. What Is The Difference Between 22, 24 And 26 American Wire Gauge?
AWG (American Wire Gauge) is a US standard set of non-ferrous wire conductor sizes. The "gauge" means the diameter. Non-ferrous includes copper and also aluminium and other materials, but is most frequently applied to copper household electrical wiring and telephone wiring. Typical household wiring is AWG number 12 or 14.
Telephone wire is usually 22, 24, or 26. The higher the number, the thinner the wire. Thicker wire can carry more current and will have less electrical resistance over a given length. Thicker wire is better for longer distances. For this reason, if extended distance was critical as a result of attenuation and crosstalk, a company installing a network might prefer telephone wire with the thicker gauge of AWG 24 to AWG 26.
Reference Table
The table below provides useful content for examining the different DSL technologies.
DSL Transceiver
Reference Table
DMT
ADSL
CAP
RADSDL
CAP
S/HDSL
2B1Q
S/HDSL
2B1Q
IDSL
CAP
M/SDSL
Symmetric
Applications
(bps)
128Kbps
x
x
x
x
x
x
384Kbps
x
x
x
x
x
512Kbps
x
x
x
x
x
768Kbps
x
x
x
x
1Mbps
x
x
x
x
T1 1.544Mbps
x
x
x
E1 2.048Mbps
x
x
Asymmetric D/stream 1.5 / 7Mbps
x
x
Auto Rate Adaption Option
x
x
Echo Canceled
**
x
x
x
x
FDM
**
x
Typical loop reach (24 AWG)
18,000ft
18,000ft
11,000ft
12,000ft
26,000ft
29,000ft
** The level of crosstalk determines the type of system implemented.
Glossary Of Terms
ADSL - Asymmetric Digital Subscriber Line. A high-speed transmission technology using existing twisted pair lines that permits simultaneous POTS and high-speed data communication. A much higher data rate is employed downstream than upstream.
AMI - Alternate Mark Inversion. A line coding technique used to accommodate the ones density requirements of E1 or T1 lines.
ANSI - American National Standards Institute. Accredits and implements standards. Member of ISO.
ATM - Asynchronous Transfer Mode. A high-bandwidth, low-delay, connection-oriented switching and multiplexing technique using fixed-sized cells.
Attenuation - The dissipation of the power of a transmitted signal as it travels over a wire.
ATU-R - ATU - Remote. Equipment placed at the customer premises in support of DSL-based services.
AWG - American Wire Gauge. An indication of wire size. The heavier the gauge, the lower the AWG number and the lower the impedance.
Backbone - Equipment that provides connectivity for users of distributed network and includes the network infrastructure.
Bandwidth - The difference between the highest and lowest frequencies of a band that can be passed by a transmission medium without undue distortion.
BPS - Bits per second. Indicates the speed at which bits are transmitted across a data connection.
BRI - Basic Rate Interface. An ISDN service rate of 144 kbps, provided as two B-channels of 64 kbps for data transfer and one D-channel of 16 kbps for control and signalling. Bridged tap Any part of the local loop that is not in the direct transmission path between the CO and the service user.
Cable Binder - A cable binder is used to bundle multiple insulated copper pairs together in the telephone network.
CAP - Carrierless Amplitude & Phase Modulation. A transmission technology for implementing a DSL connection. Transmit and receive signals are modulated into two wide-frequency bands using passband modulation techniques.
CO - Central Office/Central Site. In North America, a CO houses one or more switches to serve local telephone subscribers. Known as a public exchange elsewhere.
Crosstalk - Line distortion caused by wire pairs in the same bundle being used for separate signal transmission.
CSA - Carrier Serving Area.
DMT - Discrete MultiTone. DSL technology using digital signal processors to divide the signal into 256 subchannels.
Downstream - Refers to the transmission direction from the CO to the customer premises.
DSL - Digital Subscriber Line. The non-loaded, local-loop copper connection between the NSP and the customer premises. DSL can provide simultaneous high-speed digital data access and POTS service over the same twisted-pair wiring.
DSLAM - Digital Subscriber Line Access Multiplexer. A platform for DSL modems that provides high-speed data transmission and optional POTS service simultaneously over traditional twisted-pair wiring.
E1 - A wideband digital interface operating at 2.048 Mbps, as defined by the ITU recommendations G.703 and G.704. Generally available outside North America.
ETSI - European Telecommunications Standardisation Institute. An organization that produces technical standards in the area of telecommunications.
FDM - Frequency Division Multiplexing.
Frame Relay - A high-speed connection-oriented packet switching WAN protocol using variable-length frames.
HDSL - High-bit-rate Digital Subscriber Line. A technique for high bandwidth, bi-directional transmission over copper wire for T1 and E1 services.
Hertz - Frequency measurement. 1 Hertz = 1 cycle per second.
IP - Internet Protocol. An open networking protocol used for Internet packet delivery.
ISDN - Integrated Services Digital Network. Telecommunication service that uses digital transmission and switching technology to provide voice and data communications on a bearer channel while sending signalling on a data channel.
kbps - Kilobits per second. One kilobit is usually taken to be 1,024 bits.
Local loop - The distance between the CO and the customer premises.
Mbps - Megabits per second. One megabit is 1,048,576 bits.
MDF - Main Distribution Frame. The point where all local loops are terminated at a CO.
NEXT - Near End Crosstalk. Crosstalk in which the interfering signal is travelling in the opposite direction as the desired signal.
NSP - Network Service Provider. A vendor, such as an ISP, local telephone company, CLEC or corporate LAN, that provides network services to subscribers.
POTS - Plain Old Telephone Service. Standard telephone service over the PSTN, with an analog bandwidth of less than 4 KHz.
PSTN - Public Switched Telephone Network. A network shared among many users who can use telephones to establish connections between two points. Also known as the dial network.
QAM - Quadrature Amplitude Modulation. Modulation technique using variations in signal amplitude.
RADSL - Rate Adaptive Digital Subscriber Line. Transmission technology that supports both asymmetric and symmetric applications on a single twisted pair telephone line. Allows adaptive data rates up to 7 Mbps.
SDSL - Symmetric Digital Subscriber Line. Provides high bandwidth, bi-directional transmission over one copper wire pair for T1 or E1 services.
T1 - A term for a digital carrier facility used to transmit a DS1 formatted digital signal at 1.544 Mbps. It is primarily used in the United States.
2B1Q - Two Binary, one Quaternary. A line coding technique that compresses two binary bits of data into one time state as a four-level code.
VDSL - Very-high-bit rate DSL. Generally refers to a data transmission speed from
DSL - Refers to all DSL-based services.
Related URL's
DSL - Part One
If you have any queries about internet security then please contact us.