Email Security Update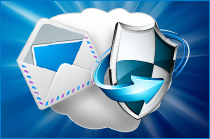 Vicomsoft are pleased to announce that effective immediately, any renewal of InterGate Mail Service will now be provided by our own KCS/EMS systems. KCS/EMS provides the same high level of service and the same pricing structure that you have been accustomed to, without heavy reliance on a third party vendor. As you may have learned in the industry press, Webroot, the company that until now has powered our IMS managed email security solution, are exiting the email security business to concentrate on other ventures.
All existing IMS customers will continue to receive the very same level of service until their subscription renewal date or 31st December 2013, whichever is sooner. As that time approaches we will be in contact to assist you in managing the migration smoothly, without any service disruption.
For more information on the KCS/EMS powered IMS system, please view the data sheet at the link below:
Please do let us know if you have any questions or concerns.